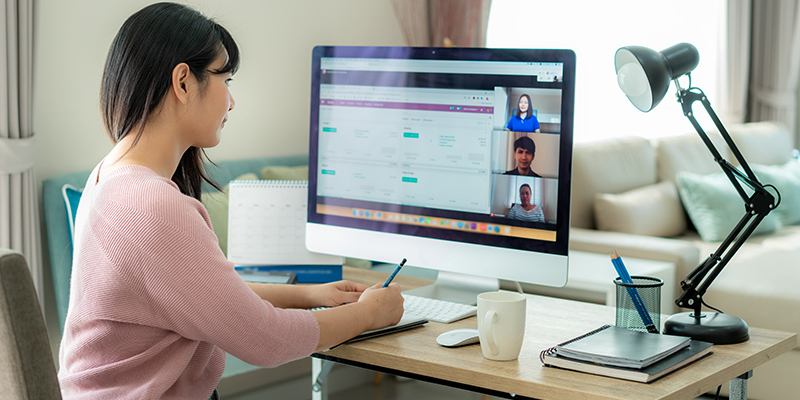 3 Tips for handling the COVID-19 isolation until the office call back
Marilia
0 Comments
February was the end of the pre-COVID era, while March and April were the crucial stages of the pandemic when lockdowns applied and all companies and organizations had the same mission of not spreading the virus. May is the beginning of the new normal. Even though many restaurants and small retail businesses are reopening, the majority of professionals in the IT sector are suggested to keep working from home avoiding the configuration in public transportation and offices.  Many even suggest expanding this new habit of working remotely until Christmas. However, this isolation caused difficulties in staying concentrated and productive. Studies show that 56% is experiencing anxiety and 53% feel the productivity levels have been increased. Fortunately, there are some ways to mitigate those feelings during this difficult time.
Tip No1: Set up a designated space to do your work
Your home is now your second work office. Find one or two places in your apartment that you feel more comfortable and able to do your work. I recommend choosing a place where you can easily isolate noises from your pet or your roommates by closing the door of the room. The next step is to organize your desk. The fewer things you carry on your desk, the more focused you are. All you really need is your laptop, a notebook, your phone and a cup of coffee to do a kick start of your working day.  Also, studies have shown that plants can change your attitude and brighten your office environment. Having a small green plant for your office desk can create a positive sense of remote working.
Tip No2: Find the best schedule for you
Try to keep the same schedule every day you work so that your brain gets used to the flow. Set a rule that your working hours are 9 am to 5 pm, for example, and really stick to it, reply only to urgent emails after that. Before starting your workday, write your goals and tasks you must gain during the day. This schedule planning will keep you always on track and can reduce the possible stress level throughout your workday.
Tip No3: Take small breaks
After organizing your working plan and complete some of your tasks, you will probably need to take a break around 12:00 pm for stretching and eating fruits. Make sure you take the time to refresh your mind and body. Hence, you will gain more energy to be more productive. Also, schedule when you are going to have lunch and most importantly where. Choose your kitchen or, as the weather becomes warmer, your backyard or balcony. Try to take your break at the same time with your roommates or siblings in order to chat and switch your brain down for a while. Manage to take your lunch break every day at the same hour. So, you are giving a specific structure in your day and forcing yourself to take a break. Being productive does not mean working endlessly but have the right energy to do your work.
At Upcom we continue to work from home but we still grow our team onboarding  IT talents. Explore our new job opportunities with Jobs4IT and become our tech hero.