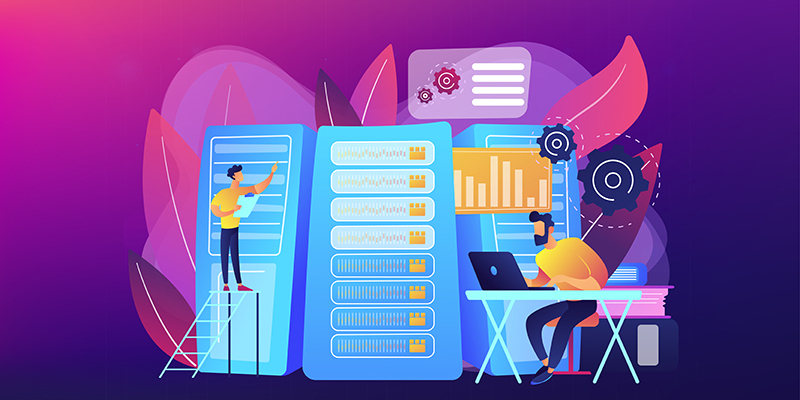 Database Administrator:Top five in best tech jobs ranking
Marilia
0 Comments
As we are crossing the era of apps, tablets, and social media, the data are increasing dramatically. Databases are everywhere and are used to enhance our day to day life. Under many circumstances, the good management of databases is critical for organizations and companies. That's why there is a high demand for hiring Database Administrators right now.  Positions in a data-related field are expected to grow 21% by 2028 while The Database Administrator role is ranked in the top five lists of best technology jobs.
What is a typical day in the life of a Database Administrator?
Database Administrators or DBAs are often tasked to ensure that house data is organized, running quickly, and secured. Also, they set-up new databases according to the organization's or companies' needs. Creating a database that connects and functions well with other systems that rely on this data is essential. Another important role of a DBA is to help with the transfer of data from existing databases to a new database. This needs careful attention on how databases are organized and structured on both ends to ensure that nothing gets lost in the translation.
Why databases are so crucial for organizations/companies?
Databases contain valuable and sensitive personal information. As a result, employers are looking for reliable and qualified DBAs to secure the increasing amount of data. Another reason is that if databases running slowly, it causes a big impact to customers and the internal procedures of the business.  Hence, creating back-ups is really important in case of a problem.
What technical skills do database administrators need?
The top hard (technical skills) employers are seeking for DBAs are:
Good knowledge of SQL
Oracle
Linux, AIX
Sybase
Microsoft Excel
A good DBA knows how to use the ability of problem-solving and critical thinking and make decisions that will benefit the database and as a result the company.
Do you think you are combining those appealing technical and soft skills and want to become a DBA?
Apply here: https://jobs4it.gr/job/junior-database-administrator/ or visit https://jobs4it.gr/ for future DBA-related roles.